A selection of over 7,000 bottles and about 2,000 different labels, starting from the Emilia and Romagna area, and then crossing Italy and the world.
The Cellar
The chapters of the Viandante's gastronomic tale are accompanied by a cellar of great richness and intensity.
The depth of the cellar extends across Italy from Piedmont to Tuscany with a selection of rare bottles and important verticals from different vintages.
The cellar's selection is completed by the great wines of France, the magnificent reds of Burgundy and Bordeaux, present with historic vintages.
Not to mention the sparking wines, which range from the best Italian vineyards to French Champagnes, the cuvèe realized exclusively for the Osteria del Viandante and the selection of natural wines.
The cellar is the result of the work of Mauro Rizzi, Viandante's ambassador and sommelier who represents the trait d'union with the past management with which he already collaborated.
His research begins with the discovery of his passion back in 1995, since then he has traveled and met large and small producers, seen arid and fertile lands, luxuriant vineyards, tasted wines whose history he understood only by sipping, tasting and involving all senses, memory, past and present.
Behind every wine there is the expressiveness of its author, its history, its inner richness, its evolution.
Behind every bottle of wine there is knowledge, love, work and sometimes pain – like a painting or a sculpture.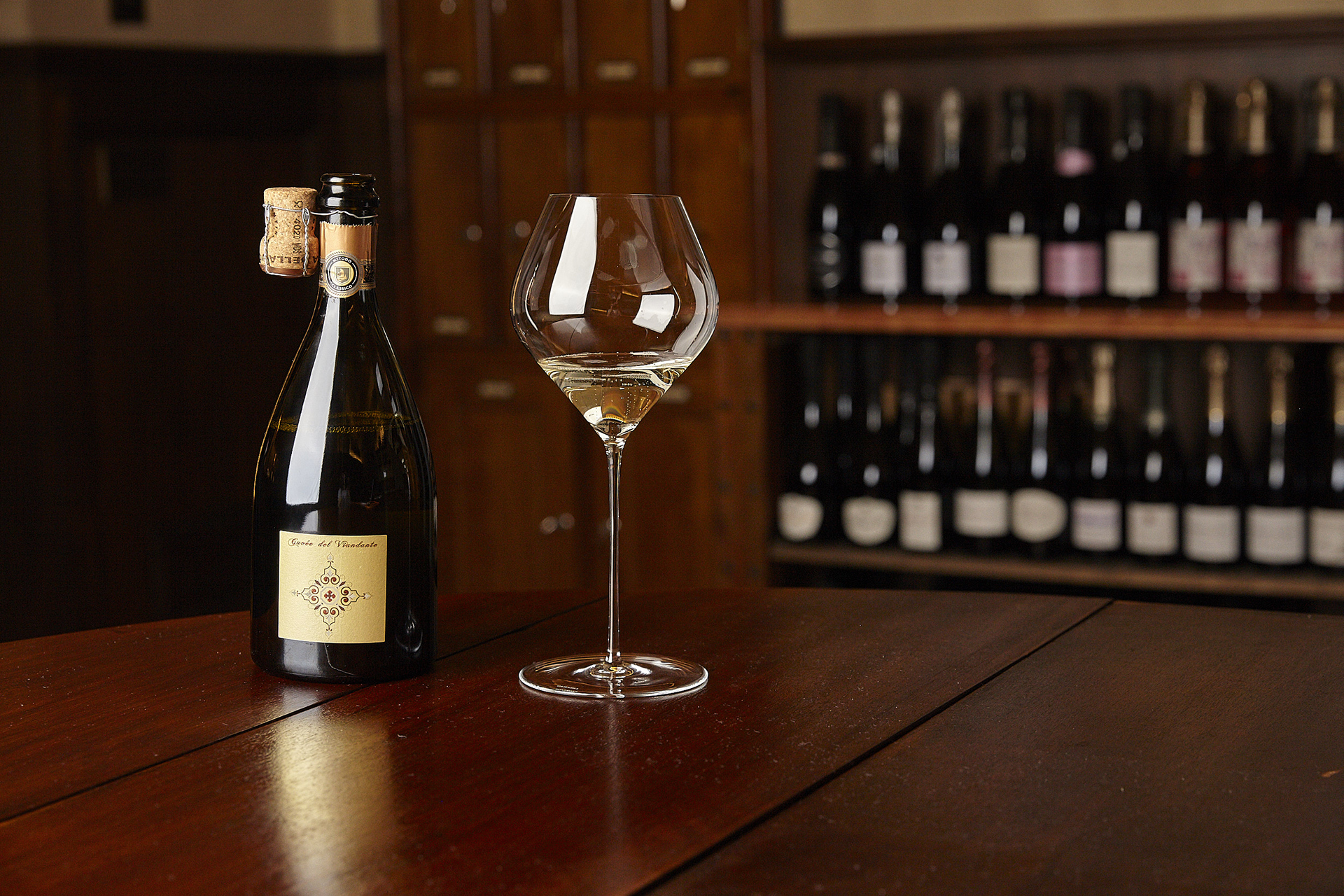 Wine is color, warmth, aroma, flavor, and goes through its history and evolution like the person who forged it.
Only a human hand is able to transform grapes into a drink of voluptuousness, intoxicating and sublime.
To describe wine we draw from our cultural background and then that wine will become history and will taste of roses, tobacco, forest, and will present itself in lightness, gravity, full body or evanescence.
Between taste, memory and emotional echoes we will play on the emotion that will involve the user with a multisensory perspective.
The "Cantiniere" devoted hours and hours of study to wine, its characteristics, the recognition of its properties and possible combinations at the table and to spread the idea that proposing and serving wine was a real art, the result of in-depth studies and of an accurate professional preparation.
This is why Mauro represents the "cellarman" of the Osteria del Viandante, the link between the producer and the user and will offer guests glasses of wine capable of accompanying them on a journey guided by scents destined to remain in the heart.